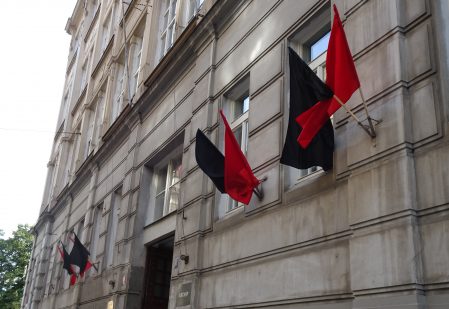 Archip – architectural institute in Prague
Františka Křížka 1, Praha 7
Architectural Institute in Prague (ARCHIP) is the only college of architecture in Central Europe to offer a complete 3-year Bachelor programme and 2-year Masters programme in English. ARCHIP started from the academic year 2011/2012 and provides a truly international environment.
ARCHIP's premises are based close to the city centre, in a former printing workshop – providing an inspirational design environment. The college also benefits from being situated in Prague, whose architecture and urbanism have evolved for a thousand years; from Romanesque architecture to modern and contemporary buildings. Prague is reputed to be one of the most magnificent cities in the world, with a historical town centre that has been on UNESCO's list of cultural heritage sites since 1992.
The plan to start a new international school of architecture in Prague was born in 2005 in a group of people around architect Martin Roubík (1949–2008).
Google mapy
Facebook prostoru
Web prostoru
---
| | |
| --- | --- |
| Telefon | 240 201 160 |
| E-mail | info@archip.eu |
Otevírací doba
V době výstav Út – Ne 13:00 – 18:00
---